Nya arter av harkrankar (Diptera: Limoniidae, Tipulidae) för Sverige
Nyckelord:
Diptera, Tvåvingar, Harkrankar, Tipulidae, Limoniidae
Abstract
Altogether 375 species of crane flies, belonging to four families, were known to Sweden in early 2019. We add five species of crane flies of the families Limoniidae and Tipulidae to the Swedish list. All findings are from the southern part of Sweden. From a geographical perspective, the findings of the Limoniidae species Ormosia affinis and the Tipulidae species Tipula trifascingulata in Sweden are particularly noteworthy. Ormosia affinis has only been found once before in Europe and the findings of T. trifascingulata are the northernmost of the world. The localities of the Limoniidae species Dicranomyia imbecilla and Libnotes ladogensis are interesting as D. imbecilla occurred in a small natural spring habitat and L. ladogensis in a small pristine forest. The fifth new species for Sweden, Dicranomyia radegasti, was found on the island Öland in the Baltic Sea. For each of the new species there is a short description of the locality, date of capture, notes on ecology and the geographical distribution. There is also a short description including illustrations of adults with emphasis on characters especially useful for species identification.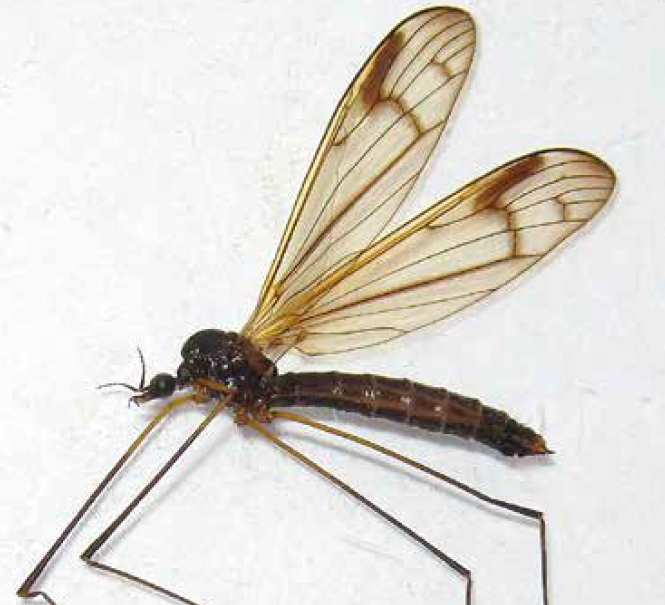 ##submission.downloads##
Referera så här
Andersson, M., & Brodin, Y. (2019). Nya arter av harkrankar (Diptera: Limoniidae, Tipulidae) för Sverige. Entomologisk Tidskrift, 140(2), 81–87. Hämtad från https://et-online.nu/index.php/contents/article/view/41
Licens
© Entomologisk Tidskrift, resp. artikelförfattare och fotograf har upphovsrätterna. Eftertryck är förbjudet men korta citat tillåts om
källan Entomologisk Tidskrift anges.